Warning
: count(): Parameter must be an array or an object that implements Countable in
/home/moznnpzm/public_html/coolteethwhitening.com/wp-content/plugins/q-and-a-focus-plus-faq/inc/functions.php
on line
249
Warning
: count(): Parameter must be an array or an object that implements Countable in
/home/moznnpzm/public_html/coolteethwhitening.com/wp-content/plugins/q-and-a-focus-plus-faq/inc/functions.php
on line
249
Warning
: count(): Parameter must be an array or an object that implements Countable in
/home/moznnpzm/public_html/coolteethwhitening.com/wp-content/plugins/q-and-a-focus-plus-faq/inc/functions.php
on line
249
Warning
: count(): Parameter must be an array or an object that implements Countable in
/home/moznnpzm/public_html/coolteethwhitening.com/wp-content/plugins/q-and-a-focus-plus-faq/inc/functions.php
on line
249
Warning
: count(): Parameter must be an array or an object that implements Countable in
/home/moznnpzm/public_html/coolteethwhitening.com/wp-content/plugins/q-and-a-focus-plus-faq/inc/functions.php
on line
249
Warning
: count(): Parameter must be an array or an object that implements Countable in
/home/moznnpzm/public_html/coolteethwhitening.com/wp-content/plugins/q-and-a-focus-plus-faq/inc/functions.php
on line
249
Warning
: count(): Parameter must be an array or an object that implements Countable in
/home/moznnpzm/public_html/coolteethwhitening.com/wp-content/plugins/q-and-a-focus-plus-faq/inc/functions.php
on line
249
Warning
: count(): Parameter must be an array or an object that implements Countable in
/home/moznnpzm/public_html/coolteethwhitening.com/wp-content/plugins/q-and-a-focus-plus-faq/inc/functions.php
on line
249
Warning
: count(): Parameter must be an array or an object that implements Countable in
/home/moznnpzm/public_html/coolteethwhitening.com/wp-content/plugins/q-and-a-focus-plus-faq/inc/functions.php
on line
249
Warning
: count(): Parameter must be an array or an object that implements Countable in
/home/moznnpzm/public_html/coolteethwhitening.com/wp-content/plugins/q-and-a-focus-plus-faq/inc/functions.php
on line
249
Warning
: count(): Parameter must be an array or an object that implements Countable in
/home/moznnpzm/public_html/coolteethwhitening.com/wp-content/plugins/q-and-a-focus-plus-faq/inc/functions.php
on line
249
Warning
: count(): Parameter must be an array or an object that implements Countable in
/home/moznnpzm/public_html/coolteethwhitening.com/wp-content/plugins/q-and-a-focus-plus-faq/inc/functions.php
on line
249
Warning
: count(): Parameter must be an array or an object that implements Countable in
/home/moznnpzm/public_html/coolteethwhitening.com/wp-content/plugins/q-and-a-focus-plus-faq/inc/functions.php
on line
249
Warning
: count(): Parameter must be an array or an object that implements Countable in
/home/moznnpzm/public_html/coolteethwhitening.com/wp-content/plugins/q-and-a-focus-plus-faq/inc/functions.php
on line
249
Warning
: count(): Parameter must be an array or an object that implements Countable in
/home/moznnpzm/public_html/coolteethwhitening.com/wp-content/plugins/q-and-a-focus-plus-faq/inc/functions.php
on line
249
Warning
: count(): Parameter must be an array or an object that implements Countable in
/home/moznnpzm/public_html/coolteethwhitening.com/wp-content/plugins/q-and-a-focus-plus-faq/inc/functions.php
on line
249
Warning
: count(): Parameter must be an array or an object that implements Countable in
/home/moznnpzm/public_html/coolteethwhitening.com/wp-content/plugins/q-and-a-focus-plus-faq/inc/functions.php
on line
249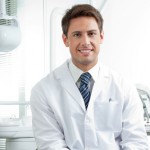 Teeth Whitening Questions Answered
Teeth whitening has been a very expensive process done by professionals.  Now, there are many at home teeth whitening solutions: simple, effective, inexpensive, and comfortable.
If you have any questions about the teeth whitening process or the teeth whitening products, ask them here. You will find all questions answered by our professional content contributors.

Teeth Whitening Process (13)
Mini LED Accelerator Light (1)
Have you read the instructions included with your kit?
90% of the time, the problem is that the protective plastic disc under the batteries is not removed. You just need to open the battery door and remove the plastic disc under the batteries. It is put there to protect the batteries.
Please pay attention to the order and polarity of the batteries.
If your light still does not work,  please check out our trouble shooting guide.  It will guide you to do a 60 sec fix with pictures.
---
← Faqs
0 Comments -
---
Teeth Sensitivity - Irritated Gum (3)
Some people experience temporary tooth sensitivity during treatment. Others have reported discomfort in the gums or in loose fillings. Gum irritation usually disappears within 1-3 days after beginning the procedure and always upon the discontinuation or completion of treatment. There are no other significant side effects. You should not use this product if you are pregnant, have health problems, periodontal disease or gums that are in poor condition, wear braces, had recent oral surgery, decayed teeth, have roots that are exposed, have colitis, or have jaw problems. The manufacturer and seller assume no responsibility for any usage of product. You should consult with a dentist before attempting any at-home treatments and understand that there are risks involved if not doing so. A small percentage of people may experience reversible tooth sensitivity and gum irritation which disappears when use ends, or by decreasing the amount of time you bleach your teeth each time, or by increasing the amount of time between bleaching sessions.
---
← Faqs
0 Comments -
---
Teeth sensitivity after whitening or gum zingers are possible with teeth whitening, whether you do it at home or at the dentist. It depends on the person. Teeth sensitivity after whitening may range from zero sensitivity to very sensitive.
If sensitivity occurs, it is advised to wait 24-48 hours. It will go away within 24-48 hours. There is no need to panic. Taking Advil or Aleve may help to reduce teeth sensitivity after whitening.
Remedies for teeth sensitivity after whitening
It is important to take preventive measures to minimize or eliminate teeth sensitivity after whitening / zingers. Here are the factors – reasons:
– If you have very sensitive teeth or if you are not sure about it, it is most reasonable to start very easy with the the whitening process. Use minimum gel and keep your first sessions to 2-5 minutes. There is no harm in being careful. If you can comfortable, you can increase the duration of the sessions.
– Molding the trays is very important to keep the gel in contact with your teeth and away from your gums. If the trays don't fit well, you will get gel anywhere but your teeth. Repeat the boil and bite steps until you have a good fit. And cut the top of the trays if they are too big for your teeth.
– Do not over use the gel. Over flowing gel will hurt your gums and increase teeth sensitivity after whitening.
– Slow and steady whitening process is the best practice.
– You may want to consider using remineralization gel after the process.
---
← Faqs
0 Comments -
---
What is remineralization gel?
Remineralization gel is usually a blue color gel, used after teeth whitening process is completed.  It is used to restore the vitamins and minerals back to your teeth and gums.
Buy Remineralization Gels on Sale
It also helps reducing the sensitivity.
How to use the remineralization gel?
After the whitening process, rinse your trays and clean the residual gel on your teeth. You will use the trays for the remineralization process.  Put a very small drop of remineralization gel in the front and back of the tray.
Wear your trays back and keep them on as long as you like.
If you like, you can do this process before going to bed. You can remove the tray and go to bed without washing your mouth. The gel will work all night.
You can do the remineralization process after every whitening or as needed.
What does Remineralization Gel do?
It Revitalizes and Desensitize teeth enamel especially after the teeth whitening process.
A good quality Remineralization Gel will allows the enamel to actively remineralize itself.
It will also strengthens your tooth enamel. Small invisible lesions will be repaired.
You will help to revitalize your teeth enamel after the teeth whitening process.
---
← Faqs
0 Comments -
---