Teeth Whitening Kit with LED Light Problems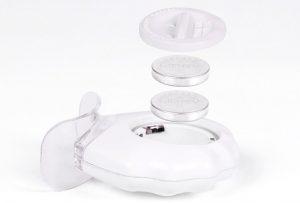 When you purchase a teeth whitening kit with LED light and you decide that the light is not working, here is the most obvious question to ask:
Have you read the instructions included with your kit?
If you have read the instructions, we will continue with the most common cause problem. This happens almost every day.
90% of the time, the problem is that the protective plastic disc under the batteries is not removed. You just need to open the battery door and remove the plastic disc under the batteries. It is put there to protect the batteries and or the light. The plastic disc prevents the batteries to have contact and transfer energy to the light.
If you remove the batteries, please pay attention to the order and polarity of the batteries: Positive side (one with the letters and numbers) is facing upwards.
If your light still does not work, please check out our troubleshooting guide. It will guide you to do a 60-sec fix with pictures.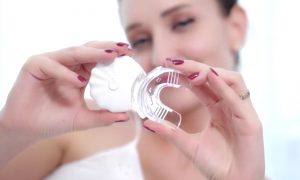 Benefits of the Cool Teeth Whitening Kit
Visible, Whiter Results After 1 Treatment (10 Minutes)

Enamel Safe Formula – Cool Blue Light Prevents Sensitivity or Pain

Helps Clean Your Teeth, Remove Stains and Plaque
​

Easy and Professional Results in The Comfort of Your Home